I had an unfortunate start to the morning when I couldn't get my car to start. We tried jumping it, but that didn't work, so we had to call a tow truck. Luckily, I still only got to work about a half hour later than usual, but I'm not looking forward to seeing how much I have to pay for whatever's wrong with my car. Plus, it's up for its 60,000 mile maintenance and an oil change. Fun stuff.
Anyway, onto more frivolous things. Today's
Inspiration Monday
picture is of Pippa Middleton.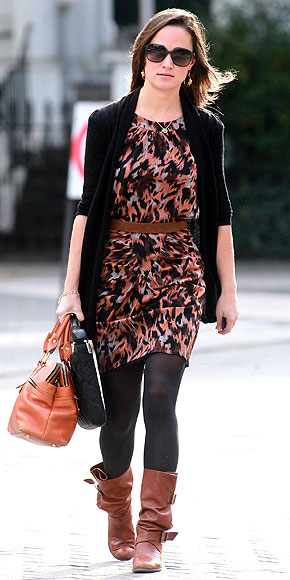 And here's my interpretation:
Dress: E-collectique Runway Boutique; Cardigan and Tank Top: Old Navy; Tights and Boots: Target; Bracelet: self-made; Necklace: gift