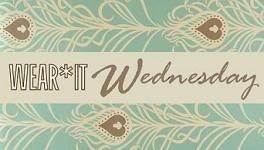 Remember to email me (mixedupbek@gmail.com) a photo of you incorporating a vest jacket into your outfit for wear*it Wednesday tomorrow!
I'll work on the post when I get home from work tomorrow, so you can submit photos until around 5 PM Wednesday.
I'm looking forward to seeing what you come up with!