Happy Halloween!
We had about 15 guests at our Halloween party on Friday, and it was a lot of fun!
Here are the decorations, which I threw together in a half hour before guests arrived. Thank you to Dawn at
Suitcase Vignettes
for the ideas! Do check out her blog to see all her awesome Halloween decor. Mine does not compare. Also, I had no idea the dollar store would be such a gold mine for Halloween decorations. Good to know. I should've taken these photos without flash to get the full effect...oh well!
As for my costume, which was Amy Farrah Fowler from The Big Bang Theory, I realized that 16 years ago, I dressed up as another Mayim Bialik character--Blossom (unfortunately, I don't have a picture of that costume).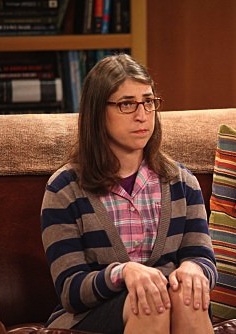 And here's Bridget in her candy corn costume I made her.
For more pictures of the party, including Bridget playing with her new friend, some fun costumes (although half the guests came sans costume), and some Just Dance and Rock Band fun, you can check out my
Facebook album
.