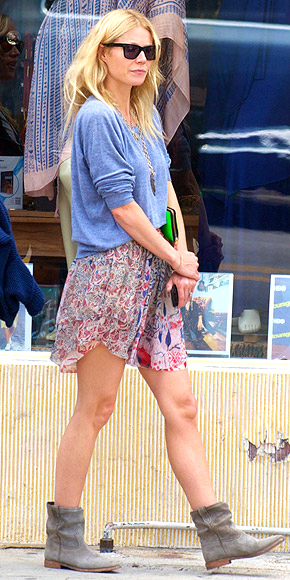 My interpretation:
Dress: Old Navy; Top: Anthropologie; Sandals: Target; Necklace: ?
This is another one of those outfits that I never would've put together on my own. Even though I tend to shy away from mixed prints in general, I actually liked how this turned out in a weird way. Also, this top is not flattering in the least, but I still think it's really cute.
I wore this to a friend's cookout, and the only problem was that this was not conducive to jumping on a trampoline. But that's fine. I had fun watching everyone else, including Bridget, jump around.