I haven't done Awkward and Awesome Thursday in awhile, but this day merits it.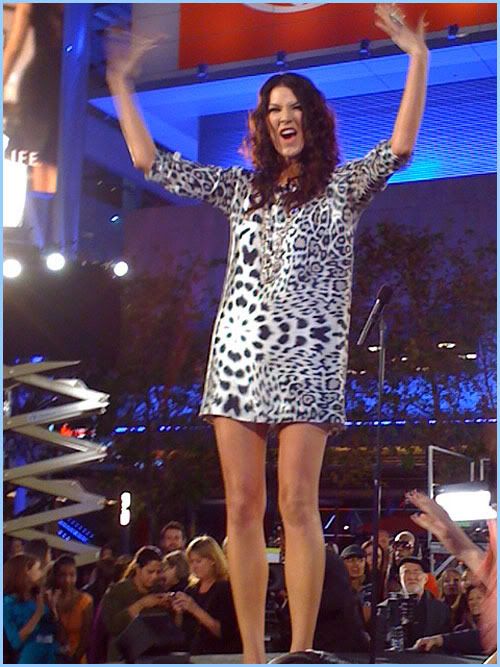 Brittany from Cycle 4, one of the members of the ANTM Cycle 17 All Star Cast (Source)
Awkward
Checking my blind spot while driving and pulling something in my neck. Now, whenever I turn my neck to the left at all, it hurts.
Accidentally dragging the toe of my shoe, thus walking like a doofus as I walked by someone at work.
Family dynamics and the mixing of two families. Awkward AND stressful. Bridget's Baptism is coming up Sunday, so planning for it is starting to stress me out.
My work email not sending or receiving anything yesterday. That issue resulted in me giving people blank stares as they talked to me about emails they had sent.
Awesome
The ANTM All Star Cycle! I would've liked to blog about the cast, but you can just read about it and see pics at A Blog About Things and compare it to my predictions. A couple girls that I really liked that were in my original 20 before I pared it down made the cut (Brittany and Laura, yay!). Then, there are a few that I think were just thrown in for the drama aspect. I am shocked that Heather from Cycle 9 isn't on the list.
Wine tasting tonight! I will hopefully blog about that this weekend at some point...
Birthday dinner tomorrow for one of Nate's friends. That I'll hopefully blog about, too, 'cause it's at a very tasty and kind of unique restaurant.
Bridget's Baptism! The event is awesome in and of itself, but she'll also be wearing the dress I wore when I was baptized. Doubly awesome.
Cookie dough was the flavor of the day yesterday at Kopp's! Pretty sure I had a cone while there and then a scoop later with the fam from the 1/2 gallon I bought. Clearly, the diet is going really well this week...