It was way too cold and windy to go much farther outside than our front porch without a coat. Hubs, Bridget, and I ran a couple Christmas present-related errands this morning, and I'm off to continue those errands at the mall after I put Bridget down for her nap. I like having Mondays off. Four day weeks should be a normal thing.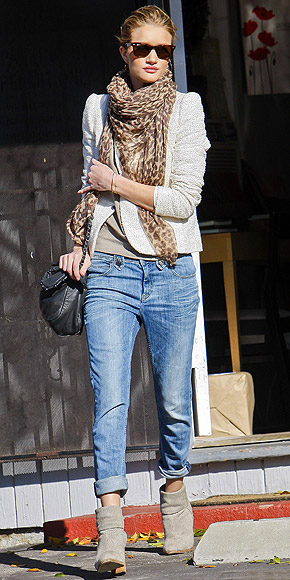 My interpretation:
Blazer and Cami: Gap; Jeans: NY & Co; Boots: Mr. Shoe; Scarf: ?; Sunglasses: Target
Check out everyone else's looks for today at
Two Birds
.