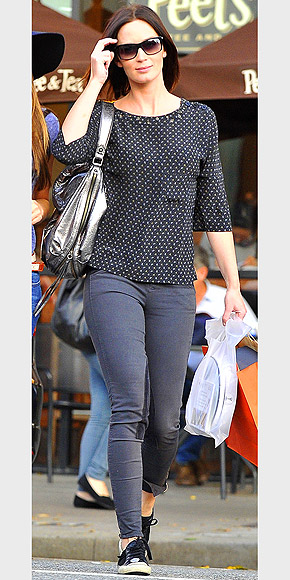 My interpretation:
I probably should've rethought those blue socks, huh?
I'm going to write about my weekend in another post, but it ended up being exhausting and exciting at the same time. And it made me really, really want to live in Chicago.
I'm still pretty tired, though, so I'm going to leave it at that for now. In the meantime, you should check out all the Emily Blunt inspired looks at
Two Birds
and enter my
digital scrapbooking software giveaway
, which ends today!