No time to chat this morning. I had a little bit of extra time this morning since Bridget woke me up a half hour earlier than my alarm, but time flies when you're trying to entertain a toddler.
So quickly, here's the
Inspiration Monday
photo for today: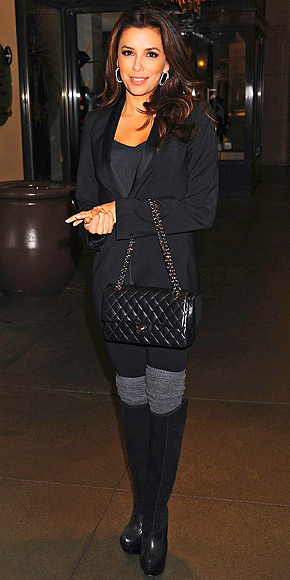 And my interpretation:
Ruffle Tank: Express; Blazer: Kohl's; Cords: Gap; Socks and Boots: Target; Watch: Michael Kors
And here are a couple purchases from yesterday: new shoes for hubs and a new watch for me (early birthday present)!
Old shoes vs. fancy new shoes
Love it!!!