I've read a bunch of other reviews of this collection, and at least two other girls got less than 6 hours of sleep and still got up in time to catch the store opening. That was my original plan, but I was too lazy and tired to follow through. Instead, I went around 10:30 when I was on my way to my parents' to pick up Bridget.
When I first walked in to my local Target, there were a handful of clothing items still on the racks--mostly the cardigan, sleeveless top with sheer panel, and a couple of the blouses, but nothing was in my size. I moved to the accessories department and noticed about half of the bags were still there. The floral one was really tempting, but I passed. I couldn't find any of the scarves. I was about to give up but instead decided to check the fitting room. The fitting room attendant handed me four things in my size. Score!
These T-shirts were the same style but different colors (ignore my white T-shirt underneath). They were OK but I figured I could just wear a regular T-shirt with a tied scarf if I really wanted to recreate that look. If you went too small, they would be clingy, but the XL was pretty roomy. They were pretty sheer, too.


This dress was OK. I'm not a huge fan of shirt dresses on me, nor was I a huge fan of the print. But the XL fit fine with no gaping between the buttons.


I thought this was a fun nautical T-shirt dress type thing. The sheer strips on the collar, sleeves, and across the bust were what really sold me on it. On the other hand, the stripes across my hips are probably unflattering, but I figured I'll get a lot of use out of the dress while doing nautical activities such as walking along the lake and boating this summer. With the stretchy jersey fabric, this would be another clingy one if I went any smaller than an XL.

After realizing the four XLs I had grabbed were plenty roomy, I went back and asked if she had any larges hiding out back there. Three more. Score!

One item that I didn't take a picture of was the pink shirt dress--the same style as the black and white one above but a size smaller. That one I could not get away with a large because of the ole hips.



I nearly took this dress home with me, but I couldn't make it happen. It a little bit too early-to-mid-90s with the print and silhouette. And I do not have any desire to relive that period of my life. I guess I just don't feel the need to repeat the trend if I wore it the first time around, in this case. Same reason I can't wear bodysuits or printed pants. Anyway, my complex aside, this was a very cute dress.


I love tie blouses, and this one is a pretty blush color with polka dots, so this purchase was a no brainer. I was surprised the large fit with minimal gaping. It is definitely boxy, has snaps for closures, and is a little sheer. I will say, the sleeves were tight, but they were fine after I unsnapped them.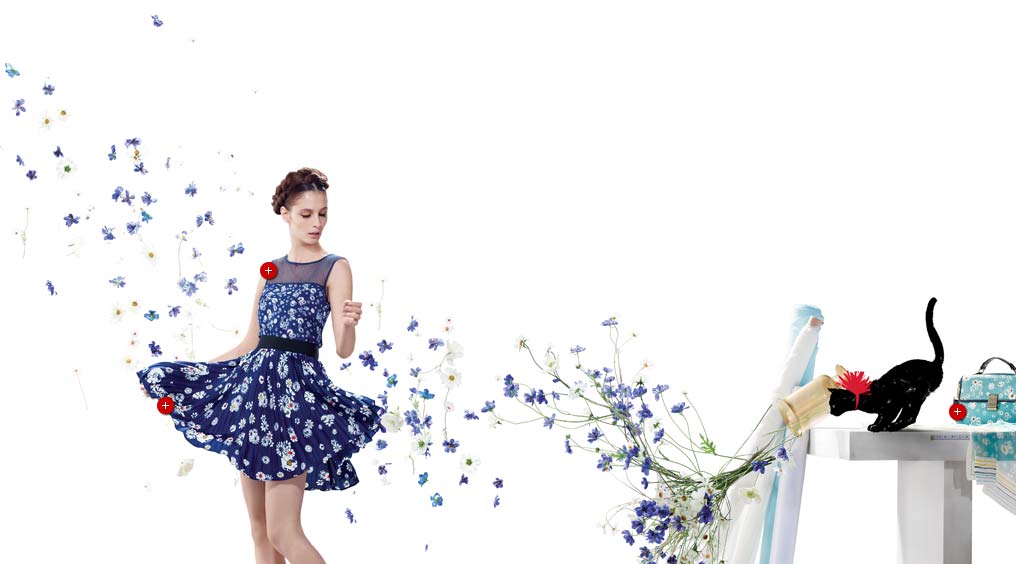 Photo: Target
The first thing (or two things as it turned out) that drew me to this collection was the navy floral pleated skirt + sleeveless top with sheer panel combination that I (and everyone else, I think) assumed was a dress at first. Unfortunately, my location only had mediums and smalls in those. However, I see that another nearby store has some in my size...so maybe I'll check it out tomorrow...just to see if I like them on. I kind of hope I don't, but we'll see.